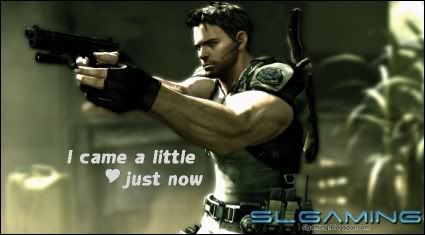 A few lucky people who woke up early heard about Xbox 360 Resident Evil 5 (JPN name: Biohazard 5) is available for download on the Xbox 360 marketplace today. You need both a Japanese account, and a gold subscription to download. Remember, that creating new accounts will give you one month gold subscription for free.
There's word that PS3 will get their demo soon. But if you don't want to get involved in creating a foreign account just for this demo, you may wait for a little while longer and it'll be available in your area that you can download either on Xbox 360 or PS3.
Meanwhile, Microsoft has blocked all IPs from people outside of Japan to download the demo. Luckily, the gaming community is nice enough to put the content for download around the net so you can burn it to a CD. The link on how to do it is located on the bottom of this post.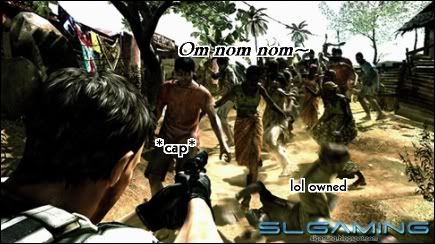 There are two levels you can play through. You can play solo, or cooperative that supports online and off-line.
When they first announced RE5, I wasn't excited about it since I haven't gotten into the Resident Evil series. I played Resident Evil 4 for the first time this year on the Nintendo Wii awhile back. After I finished the game, I couldn't wait to play the 5th installment of the series.
Source:
RE5 demo - planetxbox360
How to burn demo to CD - neogaf forum