Well I've already posted Japan and Korea's Christmas update. So I might as well post something about Albatross18 too. Their update can't be that bad can it? Read below and find out!
From the looks of it, this Christmas update is almost similar to last year's content. Here is a list to sum up everything that has come out on today's update:
- Christmas gears for all Characters (sale limited time)
- Papel Santa Skin (sale limited time)
- Christmas Clubset Ver.2 (sale limited time)
- Free Snow Phoenix ball attendance (receive once per day, up to ten times)
- Anniversary free 20% Astro coupon in your gift
- Find Santa in PSquare event
- Stocking hole cup event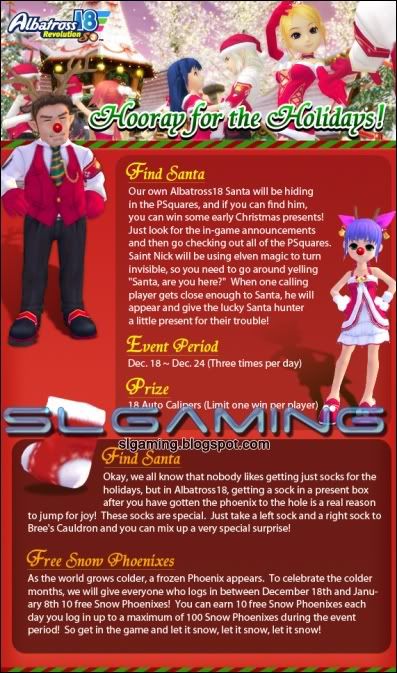 The "Santa, are you here" event is back for the third time. It looks like they are doing this a little different from last year. So from what the banner is saying, once you hear the *ding-dong* announcement on the top of the screen, you will have to search through every single PSquare rooms out there? But the prize for finding Santa is just a full 18 holes worth of Auto Calipers. It's not worth the trouble IMO. Plus if you are type that can't stand people spamming virtual text on your monitor screen, then stay clear from this event if you are the type that can't stand it.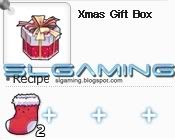 I have participated in A18's Christmas event plenty of times. However, it looks like I'm not going to bother with this year's event. I still have to collect more socks from Korea's server to get Lucia's reindeer nose, and Christmas sweater. Speaking of socks, on A18 if you sink your ball into the cup, you may get a *pew-peew* one box popping out from the hole. However, if you use Bob and equip the "only motion item" in the game, (a.k.a the guns) then you will get two boxes instead of one. Oh, and don't worry about using items to improve your item drop rate. Regular item box, and event boxes are two separate things. Just play either VS, or Tournament a lot and get lucky. Prizes are almost similar to Hong Baos such as bundles of pang, and maybe Phoenix balls. Who knows if it'll contain sweater or reindeer nose. If so, then I'm sure you can sell it to pang hackers for over 4 million pangs. Not that you need pang in this server anyways. In the game of A18, all you need is Astros.
For the fun of it, lets go back two years ago to see how A18 delivered their Xmas events.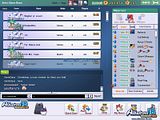 Albatross18 is still in their Season 2 in the year 2006. So during the event, everyone will get an announcement saying that Santa has arrived, and you must search around every single servers and spam what you would like for Christmas. Your choice is either a sweater, or a reindeer nose for any Character you want. If you are lucky, he will gift you what you desire. I asked for a nose warmer on my Hana.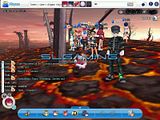 Albatross18 jumped up to Season 3 in time before the holiday. When you see Santa in the lobby, he will create a private PSquare room. To enter, there will be a question posted in the lobby. If you know the answer, then that answer is your ticket to get inside the private PSquare room. You must make haste, since there are only 29 spaces to get inside.
Once the room fills up, Santa will go in invisible mode. Santa will hide, and all participants must find him. The first 5 who runs past him, or gets near him will be the winner. The prize you get for catching him is... Snow phoenixes.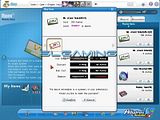 20% Astro coupon is a nice gift. I'll be using it for eCard coupons of course to prepare for the Fairy wing eCard rare release.
Xmas club on sale for a limited time. Also, it doesn't look the Snow Phoenix balls will make its appearance in the shop this year. Well, who would buy it anyways when you are going to get them for free each day?
I would understand if these holiday pant items will be a little bit higher from other Astro pants items that are there to stay, but these costs over $5. Pretty expensive.
---
Well you can't really blame them for this lackluster update. They don't have complete control on their servers to create different unique events for each year like Korea and Japan. The big question is whether they will bring another Santa wishlist event on the forums again. So far there has been no word about it yet. If they did bring it again, I'm not sure what I would like to get. Probably I'll go for Black Papel caddie this time since last year I won the wishlist contest and got Arin's Halo.