Pangya Season 4 Delight on Korea will be having server maintenance from 4:00 ~ 8:00 AM. Eastern time converts to 2:00 ~ 6:00 PM. No delays has been announced. Servers will officially open at 8:00 AM (6:00 PM EST)
---
Content Update:
End of year sale
Sale Date: 12-23 ~ 1-6
Pangya Portable limitation sale
Sale Date: 12-24 ~ 1-6
---
1) End of year sale
On today's update, there will be a special package with bundles of Cookie items inside. Inside contains; Pang Mastery (1 set / x100), Time Boosters (1 set / x300), Auto-calipers (1 set / x200), and Silent Wind (1 set / x10). A special price on all four of them will be 35 cookies.
If you break it up individually, your really not saving that much cookies if you buy each of them separately. Hell, it'll make more sense to buy and use a 5 cookie coupon for each of those items to save even more money. So regular price for Pang Mastery and Time Boosters set is 10 cookies. Silent Wind and Auto-calipers set is 9 cookies. Total all of them up to 38 cookies. So there's only a difference of 3 cookies apart.
The package will be on sale for a limited time till January 6th.
2) Pangya Portable limitation sale
On tomorrow's update, there will be a Pangya Portable celebration sale with 1 clubset, and 2 phoenix balls. Bloody slave clubset, phoenix of darkness, and phoenix of light.
Like I said earlier, this update will come out on the day Pangya Portable is coming out. It will be available on December 24th till January 6th.
Bloody slave clubset is now available to purchase in the shop. Stats are shown on the screenshot above. It'll cost 59 cookies. Level requirement is Beginner D.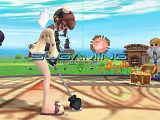 Screenshot of the clubs displaying in-game. Going from top left corner to bottom right corner in ascending order; Wood, Iron, Wedge, Putter.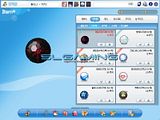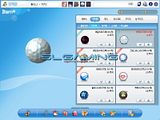 Phoenix of Darkness and Light available in the shop for a limited time.
All text, coding, and layout as part of the slgaming.blogspot.com website are copyright by Sweatdrop. If any material is posted outside on this page is requested to be credible to Sweatdrop. Graphic and images are rights to Ntreev Soft.