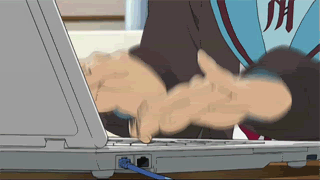 I'm taking forever to choose the right laptop for me. My Dell Inspiron 6000 is my high school graduation gift four years ago with a mediocre 1.30 GHz, Intel Celeron M, and 1 GB RAM. That's pretty low compared to modern laptops right now, so it's about time to purchase a new laptop.
Purchasing is where I am stuck now. I do lots of multitasking so either an
Intel Core 2 Duo or AMD Athlon X2 processor
would suit me best. I do not care about hard drive space so anything
over 80GB or higher HD
is good enough. RAM will have to be around
2-3 GB of RAM
. I prefer
Windows XP operating system
, but I highly doubt that will happen with the current laptops on sale. So
Windows Vista would be fine
.
I looked around and found this laptop deal that seems to be a real bargain.
http://www.tigerdirect.com/applications/SearchTools/item-details.asp?EdpNo=4545456&Sku=A180-15610
That laptop has all that I hoped for, but if the price was around $450 I would probably consider it. So I prefer the price to be around $400-450 for my new laptop. Anyone got any useful links or suggestions on purchasing a new laptop this year? Thank you.