GM Rami from Pangya KR announced that a new course will definitely be coming after all. The development team is currently working on the project the best they can to bring it out hopefully soon. A summer time release would be "delight"ful~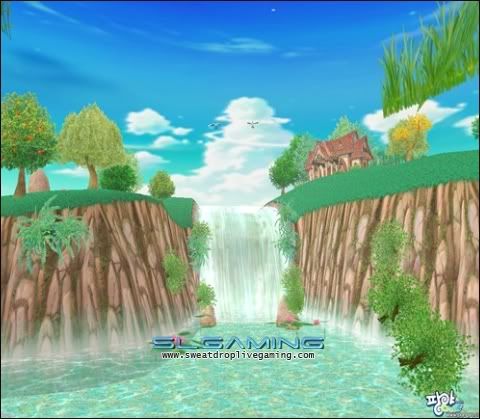 There are lots of environments to see such as birds flying in the sky and giant waterfalls flowing down the river. The course seems to mainly focus heavily on water so perhaps we can expect maybe a moderate difficult course?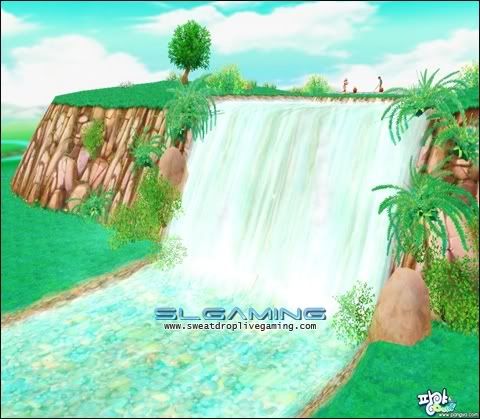 Look above the waterfall, you can see both Nuri and his caddy Pipin teeing off. In front of them lies a long river to cross~ You may have to water bounce, or suffer the consequence getting a water hazard.
There's no word yet on what the course will be called. When I get some more info on this, I'll let you guys know.