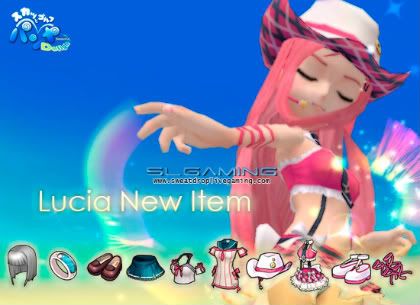 Content Update
- Three new outfits for Lucia
- Vocaloid Event 2 coming soon
---
It's about time they released Lucia's western style dress that Korea had for about over a year ago. In addition, two new artwork designs that came from the artist "easycrew" will finally appear in the game. Since Lucia is an expensive girl, all of her stuff costs cookies. No surprise.
Outfit #1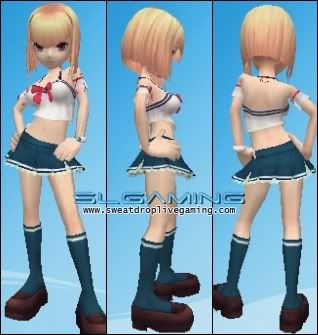 Here we have a sailor suit with an unusual hair wig. I do not like the wig at all, and I much prefer the other wig that first came out. I do like her sailor outfit the best out of the other two outfits that are released. Especially now she has a new skirt that is in the shop permanently finally! There's also a bracelet on her left hand that you can barely see too.
Outfit#2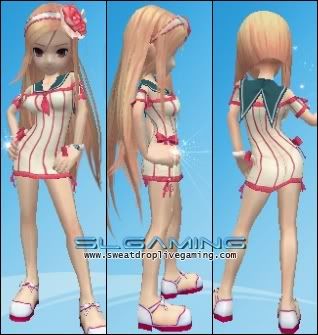 For this outfit we have the knit ribbon sweater 04 outfit. Although the ribbons has a nice touch to it, I am a little disappointed on the color texture. It's a great outfit, but the texture looks very cheap looking to me. Otherwise, it's a decent looking setup. And, I'm not going to bother with the third outfit since we've already seen that for a year.
---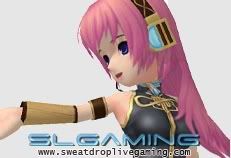 Arin will be chosen to become Megurine Luka. The song you hear in the background is nowhere♪ from Shining Sand. The content is not out yet, this is only a preview that will come out next Thursday, June 4th. Let's travel back to last year so you can see how they organzed this event before:

Updated: 5-22-08
For this setup, they transformed Kooh into Hatsune Miku along with a remix version of Shiny Days♪.
Updated: 5-19-08
On this update, they released Miku's signature leek that will be used as a... clubset. A remix version of Bunny Picnic♪ has been released too.
Updated: 6-5-08
Now we switch to a different Vocaloid Character. Erika will transform into Kagamine Rin. Then a remix version of revive♪ has been released that is done remarkably well.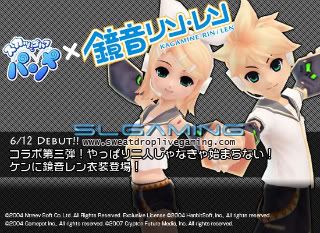 Updated: 6-12-08
And finally, Ken will be Kagamine Len. The remix song is Crystal Lake♪.