Pangya Season 4 Delight on Korea will be having server maintenance on May 7th from 7:00 ~ 10:00 AM. Eastern time converts to 6:00 ~ 9:00 PM on May 6th. A total of 3 hours of server downtime. Servers will officially open at 10:00 AM (9:00 PM EDT).

---
Content Removal
- Cadie's Magic Box: Chestnut, Joy Candies, and Joy Chocolates (x2 XP items)
- 5th Anniversary Sale (free phoenix per day + phoenix in shop)
- 5th Anniversary Pangya Logo
- Miracle Voice Clubs in Shop
- Lucia's SSAF set removal from 32th Scratch Set
---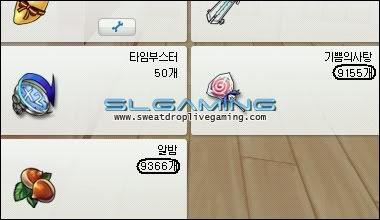 Be sure to grab as many x2 XP items as you can because I don't think Korea will bring another XP event for quite awhile. If you guys ever want to VS with me, just give me a shout whenever I'm available. My current level is National Pro C, and I plan to take it slow on leveling up to a new rank again.