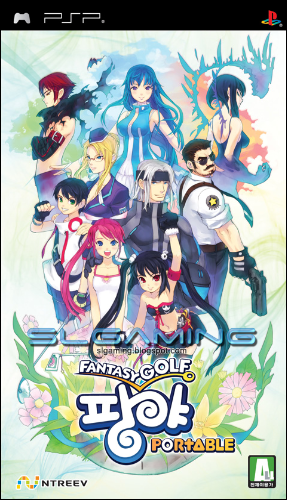 Pangya Portable News
News came from Ruliweb a couple hours ago as they work closer with Ntreev company to uncover more information on their upcoming PSP game, Pangya Portable.
An open event between 13th thru 16th of November where players can test the game out if you visit the site of location in Korea.

This new upgrade enhances high level Character modeling with cel-shaded style thanks to the PSP's hardware. Players will play a new visual experience of Pangya like no other. Characters, items, and other things from the PC game will make their appearance in the PSP game, along with lots of exciting additions added that the PC version doesn't contain.

While an official release date has not been confirmed yet, it's highly presume that it will be around the end of 2008 as mentioned earlier. Possible December release in Korea.
Video Link click here
Opening Song: "Fly Away" - ESTi
Character Promotion: "Starlight" - ESTi