Pangya Season 4 Delight on Korea will be having server maintenance from 4:00 ~ 8:00 AM that will last 4 hours. Eastern time converts to 2:00 ~ 6:00 PM. An one hour delay has been added. Servers will officially open at 9:00 AM (7:00 PM EST)
---
Content Remove:
- Halloween Candy Boxes
- Halloween Phoenix Ball
- Halloween Clothes and Accessories
- TPL Phoenix Ball Attendance
Content Event:
- Examinees Event
- 2x Pang and Experience
Content Update:
- Chocolate Clubset
- Chocolate Phoenix Balls
---
Content Information: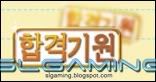 Players will receive this new level title "Passing" for the examination. Players who are born between the year of January 1988 ~ February 1991 to qualify for the exam. It will be using your account's age to determine that you can take the exam. You will still keep your current level remaining, but it will show the "Passing" level from now on. Testing will last until November 25th.

Players examinees will receive toilet paper, and fork up to three times each day until the 13th.

Members examination card drop event. This coupon grants 20% off on any cookie items you purchase. Will last until November 25th, and tickets will be deleted when this event is over.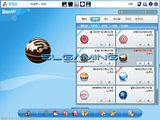 Chocolate Clubset and Phoenix ball makes a comeback in the shop for a limited time. Will be available until November 25th.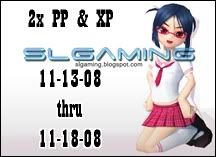 2x Pang and Experience. Starting from midnight November 13th all the way up till the 18th. That is Korean time, so check your times to see when it will start for you. Double Pang located in Titanboo and Pipin channel. Double Experience located in Dolfini and Quma channel.