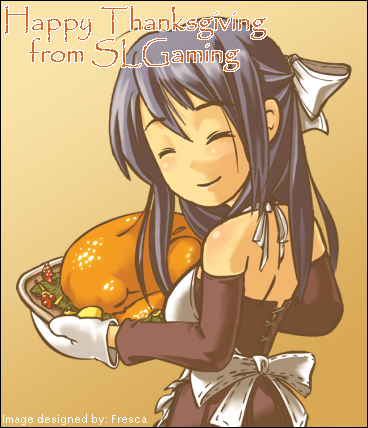 A big round of applause for Fresca for drawing this picture that has won the Autumn Billboard Contest that will be shown on those billboard signs around the course of Albatross18.
Happy Thanksgiving everyone. I am thankful for all the readers out there who visits my blog to see what is going on with me, my Justin.TV channel, and Pangya. After eating a heavy thanksgiving lunch with my family, and the long tedious work on raking leafs around the house, I can finally settle down and relax for the day.
I finally had the time to check on Japan Pangya now to see what's going on with their Season 4 contents, and the Code Geass event.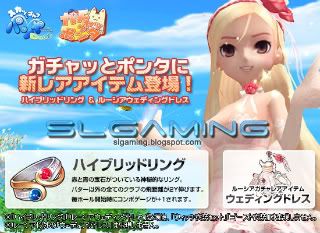 More content for Code Geass outfits for Ken (Scout) and Kooh. I never expected Suzaku Kururugi will be Ken. Loli Anya Alstreim is obvious Kooh that most people already figured out. My thoughts on this week's outfits? Not so appealing to me. I think last week's update on Code Geass event is so much better, especially Arin's outfit. Japan Pangya also received a new Gachapon lotto set that contains Lucia's wedding outfit, and the Hybrid Ring. I felt like burning away some money and went on buying 15 Gachapon tickets to try my luck.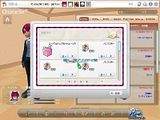 Yosh, Hybrid Ring GET. However, I really wanted Lucia's outfit instead. I burned away the rest of the tickets and no wedding outfit in sight. I even combined silver tickets to do more Gachapon, but I didn't get anything worthwhile. Gacha no getcha. Arin's Code Geass Kallen outfit looks so hot! I may consider getting that later on. I have Arin's Elf Ears that I won long ago, so it would be wise for me to save my money to get that outfit rather than trying for Lucia's wedding outfit again that doesn't have the ears.
(then later received Lucia's wedding outfit one day with only one try. Lulz)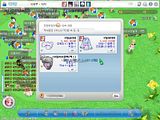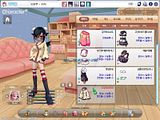 Now I visited my favorite server, KR Pangya to check out the shops. I FINALLY found someone selling Lucia's PJ! The outfit had no cards equipped for 5.5, and shoes with Brie card for 9.5. So I got the outfit only. I'm not that crazy over her PJ hat so all that's left are the shoes for me. I'm hoping I'll find one for around 1~2 million pang soon.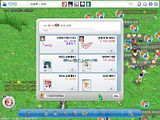 What the hell?! An elf ear less than 10 million? That's a rare sight to see! However, I have been seeing Bob's ears flying around in PSquare lately. Just not sure why this is floating around for too long.