Another neat feature on Season 4 is the "Self-Design" system to create your own artistic outfits for your favorite Characters. You can proudly wear your designed outfits to show off in the game, or sell it for Pang. I'll go in depth to explain how this system works.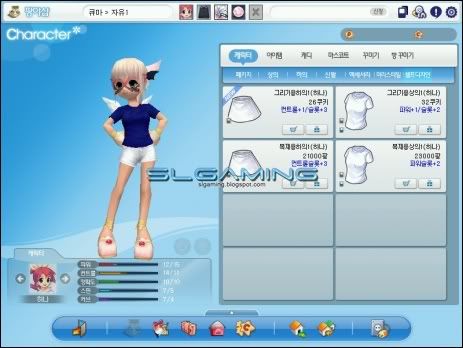 The shop will carry blank design shirt and pant for each Characters. There are two types you can purchase; cookie and pang design outfits. The "cookie" blank design are used to draw your outfits, and the "pang" blank design are used to make copies of your designed outfits. In other words, the only way to draw on your outfits is to purchase the cookie design. The cost for each Character's self-design outfits will be different. As you can see, the cookie outfit will give you full power and control while the pang version will be less.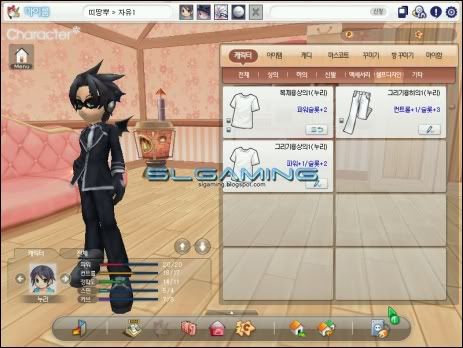 The picture above displays three blank outfits in my room. There's a cookie blank shirt, cookie blank pant, and pang blank shirt. You can tell apart by looking at the box icon on the bottom right corner. The icon with a pencil is the one you can draw, while the other one is to make copies. I'm going to click on the blank shirt to draw.
Think of this like MS Paint. It's a little difficult to use for newbies, but it comes equipped with some basic materials that can get the job done. You can flip the shirt from front to back, add a grid to make adjustments, etc. Once you exit, you can either finalize your design, save your work, or completely exit without saving. Remember that once you accept the design, you cannot go back and redo it again. You also cannot take the design and copy it to a different outfit.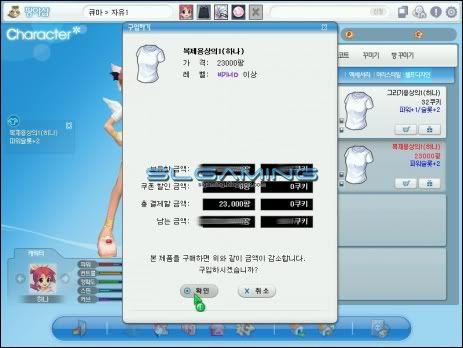 Once you make your design, you are ready to make copies if you like. I'll use Hana as an example. I will now purchase both shirt and pants for Hana. It'll be the pang outfits so I can make copies of my "Yukata" Design.
Now you are ready to make copies. I will start by copying the shirt. So I'll click on the copy icon where my cursor is pointing.
Once you click the icon, you will get a list of all the shirts you made that you can make copies. I only have one shirt designed so that will be the only shirt to make a duplicate. Once you accept, the copy will be made and you cannot revert it back to blank again.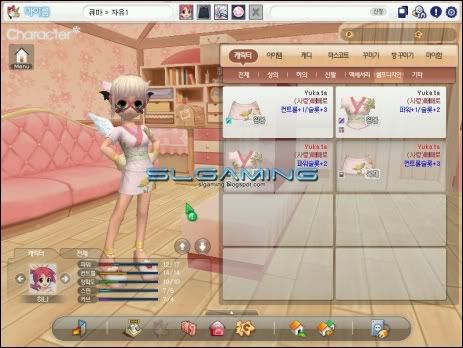 So I have both shirt and pants copied from my design. You can equip your pang outfit if you want for some reason. Since the copied design is pang, you know what that means.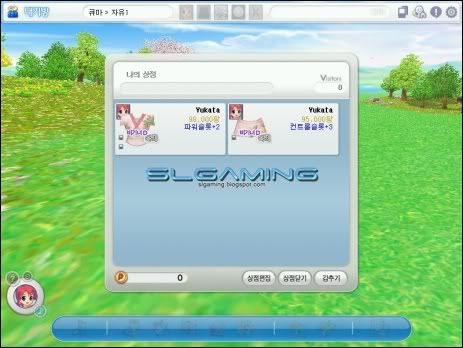 Selling time! People can buy your designs and wear your creative outfit for everyone to see. Players who buy your outfits can also resell to someone else too. I would like to thank
Fresca
for making this outfit for me awhile back.