Server Maintenance
PDT: 10/28 7:00 PM ~ 10/29 2:00 AM
EDT: 10/28 10:00 PM ~ 10/29 5:00 AM
Content Updates
1) Japanese Traditional Outfits
- Available for all Characters
2) New Motion Item
- 4th motion release
3) Super Savings Sale
- Auto-calipers
- Time booster
- Star Boost Candy package
4) New Scratchy Rare
- 3rd scratchy set release
---
1)
Japanese Traditional Outfits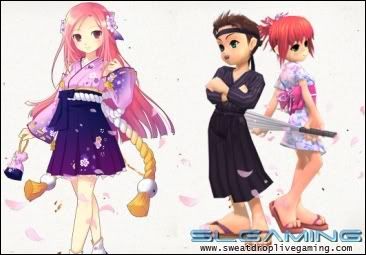 ● Period

October 29th ~ November 11th
● Information

The
traditional garments will be available for all Characters in the shop for a short period of time. You will really like the style of these colorful outfits, along with some head accessories that changes their hairstyles. Korea has released these outfits on their
server
not too long ago in the shop. As for Japan, these were available in the Gacha lotto so many years ago. This is going to cost a lot of money from your pocket, but consider these outfits equivalent to a Gacha outfit rare. So the positive side is that you can get a specific outfit for your favorite Character.
● Notice

- All items will be priced for points
only
- Limited time in the shop for only three weeks
=================================
2)
New Motion Item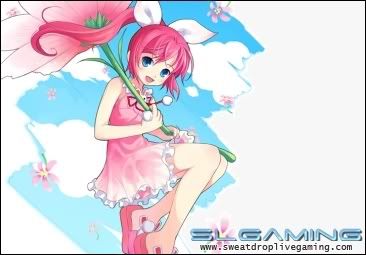 ● Period

Begins October 29th
● Information

Hana will be next to receive her motion item. So this will make it their 4th motion item release so far in this server. The effects are applied the same as any other motion items. You get +1 accuracy and spin, treasure point boost, small bonus pangs, and receive two event items. This is great if you like to use Hana during the Halloween event to get those color boxes that is currently going on right now.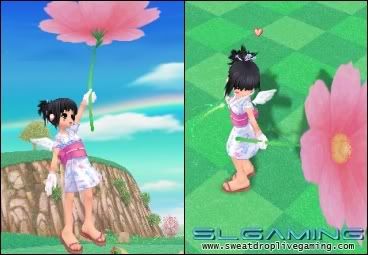 There are three choices to pick from. You have a pink flower, and two umbrellas with a choice of blue or pink. Picking either one doesn't matter except for different looks.


● Notice

-
You can see a video demo of her new animation from the tee, and making either a HiO or Albatross.
=================================
3)
Super savings sale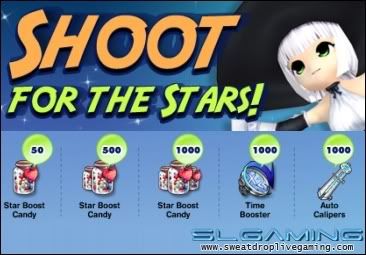 ● Period

October 29th ~ November 4th
● Information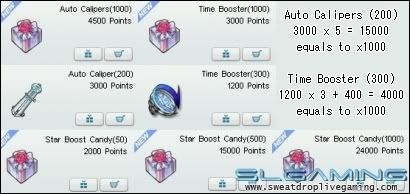 For a limited time, there are some special packages that will hopefully save you some cash. Also, an item called the Star boost candy (x2 experience) will be sold in different bundles. Although it is very strange to make that item look similar to the
Lucky candy that can be won in the Gacha lottery. So do not get them confused. The candy boxes will have different packages of 50, 500, or 1000 inside to choose from. Get your wallets ready if you plan to stock em' up.
● Notice

- I do not have information of how much these bundles cost, so this news will have to do until the official release

.
(fixed)

- The star boost candy is now changed to the Joy candy that is packaged in those sets.
=================================
4)
New Scratchy Rare
● Period

October 29th ~ Around two months later
● Information

After a long two months, a new scratchy set will finally be updated.

1) Hana's Elfen Ears
2) Hana's SSAF Suits
3)
Kaz's SSAF Suits
4)
Kooh's Magical Costume Set

Instead of three items, they decided to go with four this time. This set definitely gives Hana fans a chance to get her valuable rares with the addition of her motion item release. Then we have Kooh's Magical outfit plus Kaz's SSAF that's worth getting as well. So overall, this set is really decent this time so now you can spend all of your leftover scratchys on these rares.


● Notice

-
Previous scratchy set is now replaced with the current set.
- I do not know if these items will be tradable in the mailbox system. We'll have to hear from the players to find that out.
=================================



Other Notices




After server maintenance, Cadie's Cauldron should be back to normal hopefully so you can create those Halloween boxes.
Also the error boxes should be fixed too.
During October 29th ~ 31st, you will receive one Gacha coin per 5,000 points added to your account. The coins will be added to your account after server maintenance on November 4th.
© 2009, www.sweatdroplivegaming.com. All rights reserved. Image material may be copied with no permission. Text contents cannot be copied directly unless it is properly directed to the rightful owner.