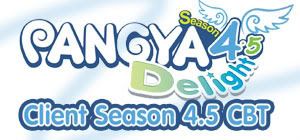 Pangya Thai will be upgrading to Season 4.5. This is nothing more than future contents adding to the current season such as Natural server, Cut-in system, Titles, and so forth. These contents are familiar to us already.
Several players were invited to the Season 4.5 closed beta server to tweak with the new contents that will be added into the main server later on. The testing service would only last for a short period of time between October 21st~23rd. There's nothing much to test since most of the contents are already implemented in the other servers.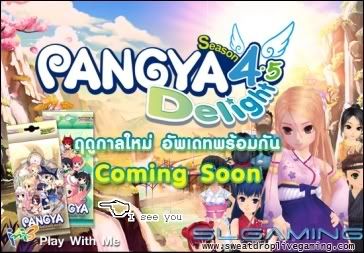 Now that closed-beta is over, there is a new banner showing that Season 4.5 will be coming soon. On that picture, it shows a volume 2 card pack hiding behind the current one. Is this hinted that we are about to see the next card pack anytime soon? If so, I don't think my bank will be happy about this.
It certainly has been awhile since I've posted something about Pangya Thailand for once.
© 2009, www.sweatdroplivegaming.com. All rights reserved. Image material may be copied with no permission. Text contents cannot be copied directly unless it is properly directed to the rightful owner.