Pangya Season 4 Delight on Korea will be having server maintenance on April 21st from 4:00 ~ 12:00 AM. Eastern time converts to 3:00 ~ 11:00 PM on April 10th. A total of 8 hours of server downtime. Servers will officially open at 12:00 AM (11:00 PM EDT).
---
Content Update:
1) Arin's motion item release (2 items)
2) Card pack interface change
3) Mailbox item remove function change
Content Fixes:
1) Guild chat error
2) Buddy list messenger pop-up error
3) Buddy list messenger offline error
4) Sweet potato experience boost error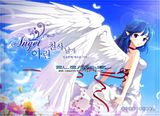 ---
7th Motion Item - Arin's White/Black Wings


49 cookies
Accuracy +1 | Spin +1
Equipment: Ear
Effect: New Tee and Alba/HIO animation.
Increase treasure point rate. Bonus 3PP for successful Pangya and 2PP for missing Pangya.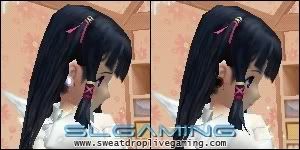 The next 7th motion item has finally arrived. Arin will receive two different sets of the feather earrings, black or white. Both items both do the same exact thing. To see a demonstration on how the wings look, check out my Youtube clip that I provided for your viewing pleasure. Enjoy~
---

UI System - New Card Pack Interface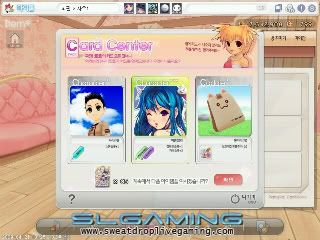 A new card pack system has been implemented with a new interface. This was first introduced on Japan Pangya
last month
ago. This new interface was thought to be exclusive to Japan only, but it looks like this system was meant to be added to every Season 4 clients in the near future. Card pack covers will have a new makeover, and when you open any card packs purchased in the shop, or card tickets won from treasures, you will be treated with a nice animation of cards showing up on screen now. This may take longer to open card packs than before, but eventually we'll get used to it and enjoy this stylish interface.