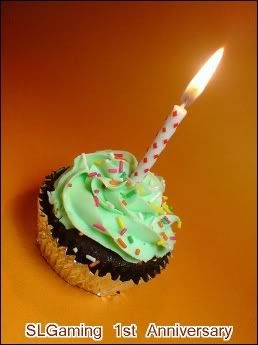 Hey guys, today this blog celebrates its first anniversary.
Looking back how it all began, I never expected to go this far. I started out as a simple blogger on
Zoints
and suddenly evolved into something greater. I moved up to where I am now because of your support that kept me going. I am happy to have readers from all over the world to visit my site on a daily basis.
I enjoy sharing my passion about Pangya, and video games I play. I go through every comment I receive and appreciate those comments that contribute to the amount of quality information of this blog.
So thank you to all the readers for your great feedback and your support is very much appreciated.