Around
mid-May
, I have reported about a mysterious picture that looks related to Pangya. This was posted by a GM staff from Japan that recently opened his own personal
Pangya blog
.
A
few days later
, GM Rami from Pangya KR announced from the development team that a new course will be released on their server in the future. More pictures has been posted to get a better visual on the new map. There is a picture of the tee-shot area above a giant waterfall, and the vast landscape view.
A
month later
after the two reports of the new course, once again Japan reveals more pictures regarding the course's theme. The course will have a Chinese oriental environment along with the non playable mascots wondering the map with the oriental look. This also concerns how and why Japan has been revealing new information about the new course more often than Korea.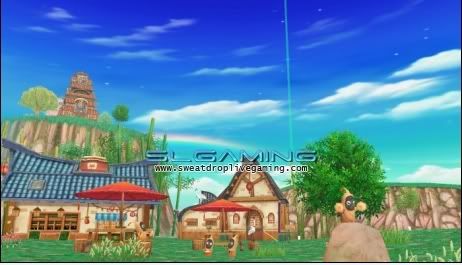 Yesterday, there has been an announcement to reveal the name of the 16th course by Gamepot company that runs Pangya in Japan. Initially, this course had a code name of both "Oriental" and "Panda" but the official name of this new course is
Eastern Valley
.
I find it quite peculiar as to why the new course information are mostly from Japan rather than Korea. I would find it even more weird if Japan receives the new course first before Korea. The time difference between Korea and Japan receiving both Season 4 and Lost Seaway close to five months apart.
On Gamepot's website, you will find a
press release
info pertaining the new course on their Pangya server. Then when I investigated the
Ntreev.kr
website, I see nothing on their current news. They are probably busy releasing the new Natural server beta. I will keep an eye for any new content regarding the new course.
Keep in mind that Ntreev developer is working alone since Hanbitsoft's contract expired around February of this year. It must be rough running their own Pangya game along with other MMO games to maintain. Not to mention they have to handle other Pangya contents too. This could be related as to why the contents over at US are not handled properly. This is all speculation, but there may be a possibility that's close enough to the truth there.
---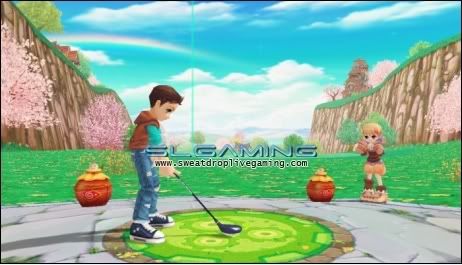 Of course I did not forget about that
contest
I held on the month of May. On that month, we didn't know the name of the course. So I decided to host a small and simple event where people had to take a wild guess on what it will be called. People were to submit their answers to my site's email address.
I am very happy to see
110 participants
in this contest. Now let's see if anybody got close enough or hit exactly on the name.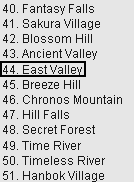 That is unbelievable close! It's missing the "ern" on the word "east" but that's quite impressive nevertheless. After searching through piles of email submissions, I finally found the name of our lucky winner,
Black2key
.
I believe he has requested the prize for Pangya US so he will be awarded 15,000 points. Since you cannot gift the points directly, I have stated that I will gift items of the amount equal to or less than 15,000. The winner will email me which items he wants to receive.
Congratulations to Black2key.
EDIT: Just realized the gifting function is disabled. How unfortunate, well I do hope it's fixed soon. Such bad timing.