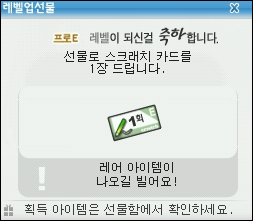 The first weekend of double experience event is over. The event will start again next weekend for the last time. I fought my way through the depths of Deep Inferno with fast Koreans players with specials rules such as: 2x boosters, 13 seconds to shoot, and Tomas only. If you don't follow the room's rule, you will get kicked in no time. Each round takes close to 7-8 minutes to complete with 4 players/3 holes. I also like to thank some of my vet friends from Albatross18 for helping me level too. It was tiresome, and I didn't think I would be able to reach the rank of
Pro E
.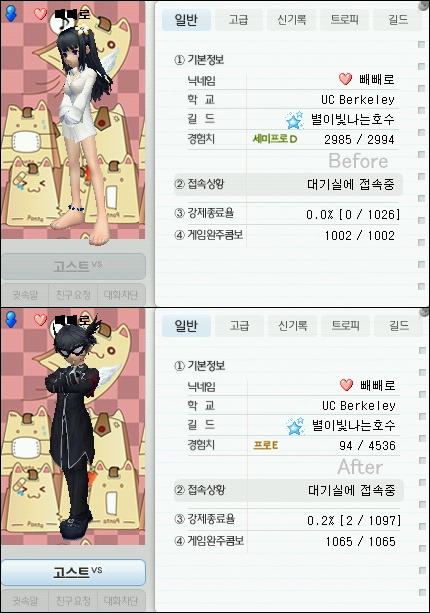 Semi-Pro D: 2985 / 2994 +9 exp
Semi-Pro C: 0 / 3117 +3117 exp
Semi-Pro B: 0 / 3240 +3240 exp
Semi-Pro A: 0 / 6480 +6480 exp
Pro E: 94 / 4536 +94 exp
Total experience points earned this weekend:
12,940
---
So how did I do it? Thanks to Season 4 new experience rule, 5 star courses like Deep Inferno and Wind Hill will reward you with larger amount of experience points. The fastest way to level is simply doing 4 player/3 hole/DI. Period. Also, I should give a big thanks to the
potatoes
for giving me more bonuses than it should have given. Potato bug ftw.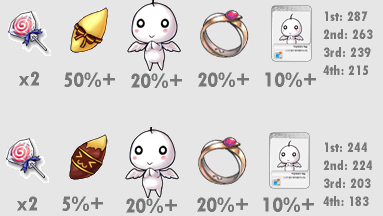 The picture above shows how much experience I get with all of these equipped. The experience points on the right shows how much I will get depending on my position. This is for 4 players/3 holes/Deep Inferno.
Also note that Ntreev has capped the experience multiplier to
x4
.
So if you try to combine Joy Candies and Chocolates during double experience event, you are pretty much wasting one of your items. It will use both of the items, and you will still only get x4. Extra bonuses such as mascots, promise ring, etc are fine.
So am I going for National Pro? Sure, why not?! I highly doubt I can get National Pro next weekend. Since I still have plenty of potatoes left while it's bugged giving me more xp, and who knows when double experience event will come back. I might as well keep on leveling for the fun of it.