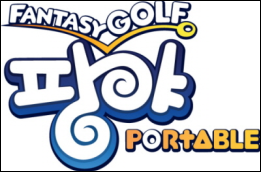 I know this post is a bit late to announce Ntreev's upcoming game for the PSP system. This game was announced on Ntreev's website on 8-29-08. A 15 second teaser trailer was shown that featured a bright and crisper visual experience. Character facial expressions are fully shown to make them look more lifelike thanks to the power of the PSP, and the animations are a lot more fluid. A new music was also played in the short trailer that could be the main theme of the game.
Thanks to this game, it will be possible to play Pangya anywhere you go
~


There will be a new scenario game mode added to the game to add some replay value. This game will have online functionality called Network Mode that you'll be able to play with up to 8 players. Character movement and animations will have the same style just like the PC game with the exception of improved visuals that veterans will be in awe.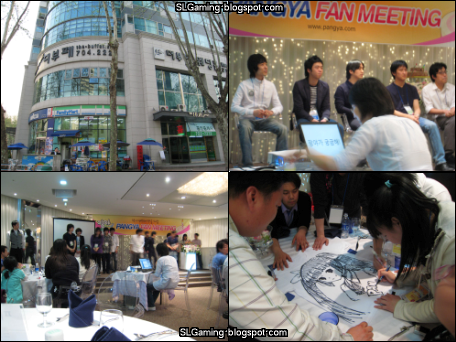 There will be a meeting place where players can actually try out the game before it is finalized. You may see this on Pangya KR's website in the frontpage. That's not to say that "anyone" can enter. You will need an application to fill out before you can enter. Since I doubt any of you readers are Korean residents, I won't speak any further about the requirements to get in. I do remember reading that you need to have played the PC version of the game for a certain amount of time.

The meeting place will start from 8-27 ~ 8-28 that will last two days. They especially requested everyone to not bring any cameras or recording devices during the meeting. So no spoiler screenshots to be expected then.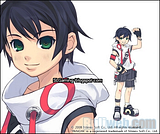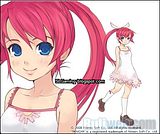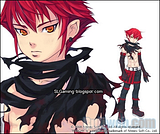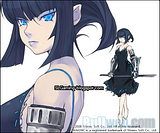 Is that... Kaz's lover, Karen? And what about the shadowy picture. Looks like I see some old caddies from before, and perhaps new caddies will be added for the PSP version that are not shown on the PC version. Just a guess.